We are pleased to announce an update for ProDice (v1.1)!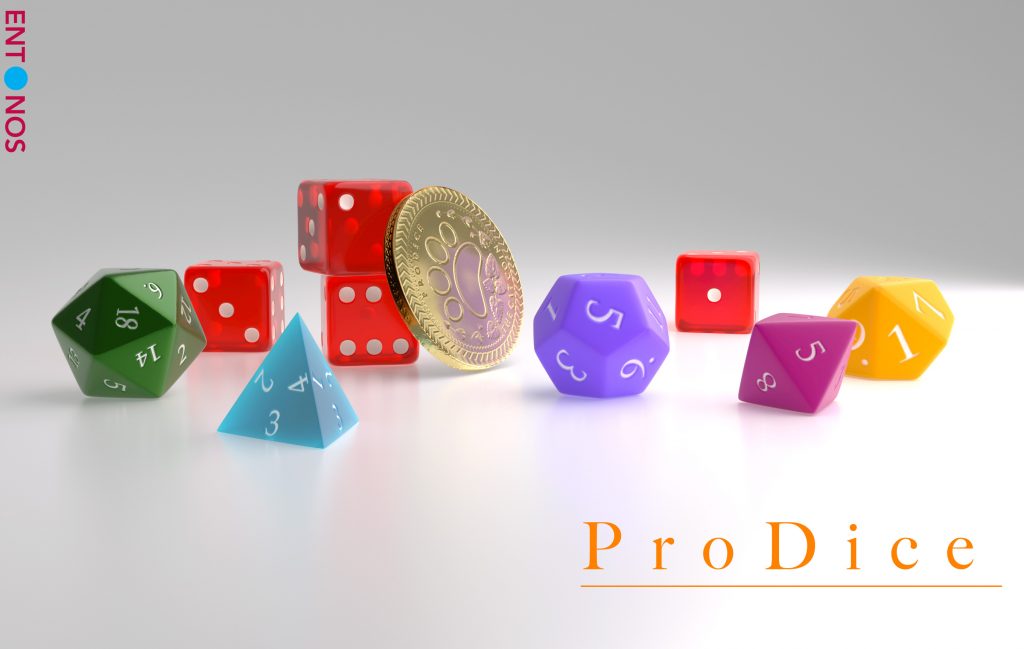 ProDice simulates the rolling of dice. One can drop, throw and spin dice by tapping, swiping and curly swiping the table. Quickly add/delete dice. We automatically tally the result.
Additions to this release are:
All Platonic solids for dice (D4, D6, D8, D12 and D20)
D10 dice
Coins
History of throws
Faster detection of throws
New start screen
As usual, we welcome feedback and suggestions, either here or on the App Store.
Good luck!